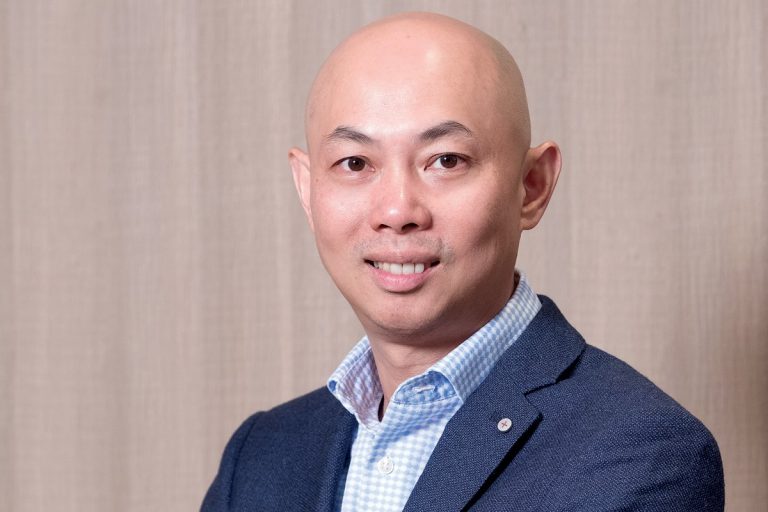 Most OECD nations, Christopher points out, spend roughly 9% of GDP on health care. The world's richest nation, the United States, spends 18% of its GDP even while some 35 million people lack coverage.
In South-East Asia, where Christopher operates as Group CEO and Founder of medical diagnostics network Pathology Asia, healthcare costs account closer to some 5% of GDP. Nevertheless, costs are rising everywhere, says Christopher, and it was for this reason that he established Pathology Asia, with the support of investment group TPG Asia.
The company began life as an amalgamation of five existing pathology businesses Christopher had either founded or managed previously across Malaysia, Singapore and Vietnam. They trade under the names of Innovative Diagnostics and Quest Laboratories in Singapore and Gribbles Pathology and Quantum Diagnostics in Malaysia. Quest Laboratories also operates in Vietnam.
"It was a partnership to achieve the vision of building a platform to consolidate a very fragmented industry across South-East Asia and drive economies of scale and scope," he explains. "The key inspiration to work with TPG was that we both saw this massive opportunity to scale pathology across these fragmented sub-scale markets. In many of these places, pathology is very nascent and both inaccessible and unaffordable for much of the population.
"It's a business where scale is a key success factor in driving down costs and improving quality and scope, but with most existing players being subscale, many existing providers either do not have the scale nor expertise to provide a comprehensive menu of tests to clinicians or conversely can only provide it at a cost far higher than in developed countries with scale economies. Many clinicians across South-East Asia wish to order certain laboratory tests for their patients but realise that their patients either simply cannot afford the fees or, in some cases, the tests are simply not available.
"So our ambitious goal is to transform access across South-East Asia by leveraging our existing strong positions in Singapore and Malaysia to deliver comprehensive high-quality diagnostic services across the other 600 million people in South-East Asia."
TPG is one of the world's largest private equity groups, and Christopher describes TPG as "a very seasoned investor in health care both globally and in the region". Along with Christopher himself and some of his senior managers, Pathology Asia represents an effort to reshape the healthcare industry across South-East Asia. With the weight of TPG and the expertise of Christopher and his peers, Pathology Asia is well positioned to achieve this goal.
While the company doesn't operate beyond pathology, the indispensability of the field to medicine ensures Christopher will be able to fight the rising costs of health care. He describes pathology as the "backroom boys of medicine" (the industry's direct customers are doctors, medical centres, hospitals and third-party payers, and there's generally no interaction with the patient), yet medical diagnostics is invaluable to the healthcare system.
"We fulfil an immensely important role in the entire healthcare journey of the patient from primary care to tertiary care. We're involved in preventive medicine, early detection of disease, diagnosis of disease, disease monitoring and determining treatment options and disease prognosis," he says.
"We fulfil an immensely important role in the diagnosis and further management of the patient."
"To give you some numbers – in terms of total healthcare spend, laboratory diagnostics probably only accounts for about 2 to 3% of the healthcare dollar. So infinitely small compared to what we spend on drugs, hospital stays, imaging and everything else.
"Yet pathology informs about 70% of important medical decisions. The results we generate and the information we provide to clinicians guide decisions subsequently made on the management of the patient. It's an immensely important part of the healthcare system, but is often very underrated and forgotten. Mainly because we're not on the front line – we're not often seen nor heard by the patients."
"Pathology informs about 70% of important medical decisions … It's an immensely important part of the healthcare system, but is often very underrated."
Nevertheless, Christopher remains dedicated to fighting the rising costs of health care. Besides doing this through Pathology Asia's capabilities, he hopes to galvanise the broader healthcare industry to follow suit. For the most part, it's about driving home the importance of pathology and how the field can prioritise prevention over treatment.
"Most parts of the developing and developed world have ageing populations and rising healthcare costs, and governments are struggling to fund it. All governments and payers around the world have finite resources and are trying to get more value for their healthcare dollar spend, and the idea is that we need to do things earlier rather than later. "We know that the cost of health care is immensely higher if you detect a disease late," Christopher says.
"For example, if you detect breast cancer at stage four, not only is the outcome for the patient very poor, the five-year survival rate would be about 20% compared to 90% if detected earlier in stage one. On top of that, the cost to treat a patient at stage four is many times more. So early detection has a huge impact on the cost of health care as well as the outcome for the patient. And medical diagnostics has a crucial role to play in that early detection and preventative healthcare philosophy that all governments are moving towards."
Christopher wants the healthcare industry to operate based on the expression "prevention is better than the cure". Preventative measures, he says, aren't sufficiently practised, despite how commonly the phrase is used. Ultimately, he believes every stakeholder within the healthcare system – patients, regulators, providers and payers – needs to cooperate to improve low take-up rates and ensure screening and early detection of common high-impact diseases ratchet upwards.
A team effort
This philosophy shapes the way that Pathology Asia works with other industry bodies – even regulators, according to Christopher. With new advances in genetic sequencing and testing, regulators must adjust to an evolving environment.
In Singapore, for example, Pathology Asia's scientists were able to provide advice and insight to the government in establishing guidelines for genetic testing. It's evidence of the extent to which collaboration influences every stakeholder relationship for the pathology specialist.
"Health care works best when it's done in partnership and in collaboration," Christopher notes. "That's true with our vendors, our clients and regulators. Many of our clients are hospitals and these are complex organisations with many departments and many stakeholders. These hospitals always face a decision in the laboratory: 'Should we run our own lab or should we outsource it?' And, of course, our pitch to our hospital clients is that, 'Hey, we're a specialist. We only do this and we can do this better than you can do this yourself. Let us be your pathology partner.'"
"I saw this opportunity to scale pathology across markets. In many cases, pathology was still very inaccessible and expensive for a large proportion of the population."
Of course, like any company, Pathology Asia has competitors, but Christopher doesn't seem terribly concerned. While the pathology network may not be the largest in the healthcare industry by revenue (vertically integrated providers have a captured market and hence could potentially have larger pathology revenue), Christopher says the company's strength is its pure pathology focus, which makes it the largest by volume of pathology tests conducted in their key markets.
By contrast, many of its competitors have diversified into providing multiple healthcare services, and are vertically integrated – providing insurance, imaging, clinics, hospitals and so on. "There are two reasons that's important for us," Christopher explains.
"One is that we don't pretend to know everything in health care. We want to focus on what we're good at and to build scale and expertise in a very defined but important focus area. The second reason is more a commercial reason. We don't want to run into what we call 'channel conflict'. We don't like to compete with our customers who are basically clinics, hospitals and doctors. We don't want to offer services that compete with them. We want to stand a chance to be a provider for everyone.
"We have a strong conviction that we should stay focused on pathology services, build scale and operating expertise and be the best within this defined space, then leverage that scale and expertise for all our partners across all the different markets.
"In the region, while there are many other large players in diagnostics, they tend to be part of a vertically integrated group such as the likes of IHH, Ramsay Sime Darby, Sunway and Raffles. They are all vertically integrated players. So in Singapore and Malaysia, we would be by far the largest private independent medical laboratory provider."
The US, Europe and Australia operate in very different environments to South-East Asia, with many larger hospital systems and groups already outsourcing pathology work to specialist providers as the norm, says Christopher.
Christopher himself received his medical training and worked as a clinician in Australia for a period before moving back to Asia. Having seen the different models across multiple markets, Christopher is keen to bring the best practices globally to South-East Asia. But best practice is not where it ends for him.
"I have a favourite saying that I often quote to my staff: 'If you want to see the future, just invent it!'" he says. "So, for me, it's not just about instituting 'best practice', it's about developing 'next practice'. Copycats are everywhere. The only way we stay ahead is to keep innovating. It's easy to say but much harder to pull off though. That's why I love the challenge of competition to motivate me to continually morph."
"For me, it's not just about instituting 'best practice', it's about developing 'next practice'."
With South-East Asia hospitals not yet routinely outsourcing specialist pathology services, Christopher's mission is to transform thinking on the issue. His universally collaborative approach will be essential in convincing regional hospitals that outsourcing pathology is a better decision in terms of cost and quality.
This isn't simply a matter of self-interest or ensuring there's a profitable market for Pathology Asia. As Christopher points out, South-East Asia spends less on health care compared to the developed world.
For example, the pathology industry of Australia is larger than that of the entire South-East Asia, meaning that a population of 25 million spend more on and have greater access to pathology than the 640 million people across South-East Asia.
"In many parts of South-East Asia, testing is either completely unavailable or at such astronomical costs that people just don't have access to it," he says. "And it's largely because of a lack of scale. Because no single player has scale, when you purchase equipment the cost per test is very high if you're not running a high volume of tests through the instrument.
"So a large provider like us has the ability to leverage our scale to bring the cost down for a lot of our customers. But, for us to be able to do that, it needs to be a very collaborative approach where our partner is willing to share with us, 'These are our needs, these are the pain points. This is what we're doing and achieving in terms of turnaround times, costs, service levels, doctor satisfaction and so on.' We can then craft a bespoke solution to their needs."
New technology
Another facet of this regional industry transformation is technology, such as IT and big data. The pathology industry is seeing new techniques take hold, including next-generation sequencing, pharmacogenics (the study of how genetics affect drug response) and companion diagnostics (tests that determine how well a specific individual would respond to drugs).
But as important as new technological methods are, Christopher believes the other half of the evolution is around automation and improving efficiency. The company is working with some of its major vendors such as Sysmex, Abbott and other leading companies to achieve this; partnership is an essential element of creating the "lab of the future".
Christopher's same collaborative approach is applied to Pathology Asia's vendor relationships to achieve technological revolution. Christopher believes such relationships require a deep mutual understanding. Without this, Pathology Asia cannot adequately fulfil their partners' needs and vice versa.
"We often find that where we're giving blind proposals to them – where we don't actually understand their internal issues and how they manage their company – we often don't propose the best solutions and workflows. The optimal solutions always come when we have a deep collaboration with the various stakeholders," Christopher says.
"The best solutions come when we have a deep collaboration with the various stakeholders."
With such deep partnerships secured, Pathology Asia can start to improve efficiency, productivity and quality across all three phases of the laboratory workflow from pre-analytics (specimen collection and sample preparation), analytics (performing the analysis on the sample) to post-analytics (delivering the results).
The ultimate aim is to deliver timely, reliable actionable information to clinicians so that they can best manage patient care. These processes are where Pathology Asia works closely alongside Sysmex, Abbott and others to optimise processes, instrumentation and workflow.
IT is another crucial area for Pathology Asia. "I often joke with people that I really run a logistics and IT company and the lab came along with it," Christopher laughs. "So much of what we do is around logistics and IT. Connectivity with our clients to ensure that results get passed on electronically to a clinic management system or straight into a patient's electronic medical record, for example – that's such an important part of medicine these days. IT capabilities are a big part of making the user experience a much better one."
"IT capabilities are a big part of making the user experience a much better one."
But for Christopher, the "lab of the future" is more than just technological change – it's as much about employing efficiency to improve the experience of lab workers, and customers and their patients. "One of the things that we're always thinking is how to futureproof ourselves. 'Lab of the future' means a couple of things for us," Christopher explains. "It's not just technology."
In this vein, another prong of Pathology Asia's strategy lies around deeply understanding the customer, in particular, by differentiating itself from other pathology services through the concept of being "medically managed". "All our laboratories are always led and managed by a clinician," Christopher explains.
"I am a doctor; my CEO in Malaysia is a doctor. The commercial director is a doctor. Again, it's that alignment of interest with our clients, who are essentially doctors. We strongly believe that it takes a doctor to know a doctor. So, when we're out in the market trying to develop or curate a new test or design a new workflow process, we believe our doctor-led strategy gives us a better chance to build something that's going to resonate better and be more relevant to our clinician clients."
"We strongly believe that it takes a doctor to know a doctor."
According to Christopher, the most challenging aspect of Pathology Asia's strategy is that concept of improving the user experience. Much of the aforementioned efforts contribute towards improving it, but Christopher is dedicated to building on every customer touchpoint – the call centre, couriers, phlebotomists, ease of access to diagnostic reports – to engineer an experience for clinicians (intermediate users) and patients (end users) that is "unrivalled in the region".
During the past 15 years, Christopher has had a great deal of experience in nurturing quality pathology services. Quest Laboratories and Innovative Diagnostics, two of the businesses that now make up Pathology Asia, are both accredited by the College of American Pathologists. In addition, many of Pathology Asia's labs in both Malaysia and Singapore are also ISO 15189 accredited – the globally recognised standard for quality in medical laboratories.
In fact, many of the labs that make up Pathology Asia have been pioneers in molecular services, IT and automation long before they were brought together under the Pathology Asia umbrella.
Diagnosing the future
It's essential that Pathology Asia continues to tread this path as the industry continues to undergo rapid transformation, a big part of which is the move towards precision medicine. The concept of precision medicine originated with a shift from anecdotal medicine to evidence-based medicine; where once clinicians would treat patients based on their personal professional experience, modern practice is based on the accumulation of evidence from many different trials from around the world.
But despite this more unified concept of managing patient care, it's still based on averages – the idea that patients are generally the same – which is of course not true. The next step in the field, therefore, is precision medicine.
Combined with the falling costs of genetic sequencing – from a few million US dollars to US$1,000 or less – medical professionals have far more access to detailed information about individual patients, which will not only drive new ways of treating patients in general but also makes patient-tailored treatments possible.
"The idea of precision medicine is that we give patients treatment that's precise to their needs, based on their own personal genomics and risks," Christopher explains.
"There have been a few high-profile cases of precision medicine. One of the most publicised was the case of Angelina Jolie, who had a mutation in a gene called BRCA1/2, which gives you a significantly higher risk of developing breast cancer. She made the decision to have preventive mastectomies to eliminate the risk of breast cancer. While not everyone with a mutation will choose to do something so irreversible (you can have more frequent and intense monitoring as an alternative), that's one example of precision medicine.
"But there are other ways in which it plays out. More and more, a lot of drug companies are now developing drugs where you perform a lab test before prescribing the drug to determine whether this drug will be suitable for the patient and effective for the type of treatment the patient may undergo. That's the idea of pharmacogenomics, so that we can predict with a test the most appropriate drug type or dosage for any particular individual.
"We can ensure that very expensive drugs are not wasted on the patient. And in many cases, some of these drugs can be quite toxic (such as chemotherapy agents), and carry not insignificant side effects. We can be very precise and customise the therapy we give to patients. All this is possible because of new technologies that are coming into the laboratory, and the necessary equipment is just going to keep falling in price, making this technology more and more accessible all the time."
With Pathology Asia's scale enabling the evolution of both technology and procedures, Christopher believes the time is right to grow the company's regional presence. Currently, Pathology Asia has a presence in Vietnam, though it's somewhat small, so Christopher's intention is to look for both organic and acquisition opportunities.
Simultaneously, the pathology network intends to move into new large markets within South-East Asia – Thailand, Indonesia and the Philippines are all in his sight. Christopher believes Pathology Asia can be beneficial to doctors and their patients in those three countries by providing high-quality actionable diagnostics and accessible price points.
Meanwhile, the company's spreading regional presence and scale will give it greater access to skilled pathologists across South-East Asia. Equally, Pathology Asia's uniquely centralised model (with lab workers operating in the one core facility), gives it greater access to talent, where industry fragmentation has led to most South-East Asian pathology services being very decentralised.
"In South-East Asia, one of the issues is talent. Talent is scarce," Christopher asserts. "If I want to find a team of PhDs in genomics, for example, I would struggle to get that in South-East Asia compared to say the US, Europe or Australia. So, where talent is scarce, I prefer to run a centralised testing facility where I can put my best people in a single facility and leverage that expertise across the region.
"Where talent is scarce, I prefer to run a centralised testing facility where I can put my best people in a single facility."
"That's going to be one of our key operating philosophies moving forward. For example, in clinical genomics, which we have plans to get into, we'd be looking to build that expertise, keep it within one facility and centralise the testing for the whole region so that we can get skills and expertise focused in one place rather than diluted across many geographies."
Images – Lim Yew Kwang
Source – The Ceo Magazine